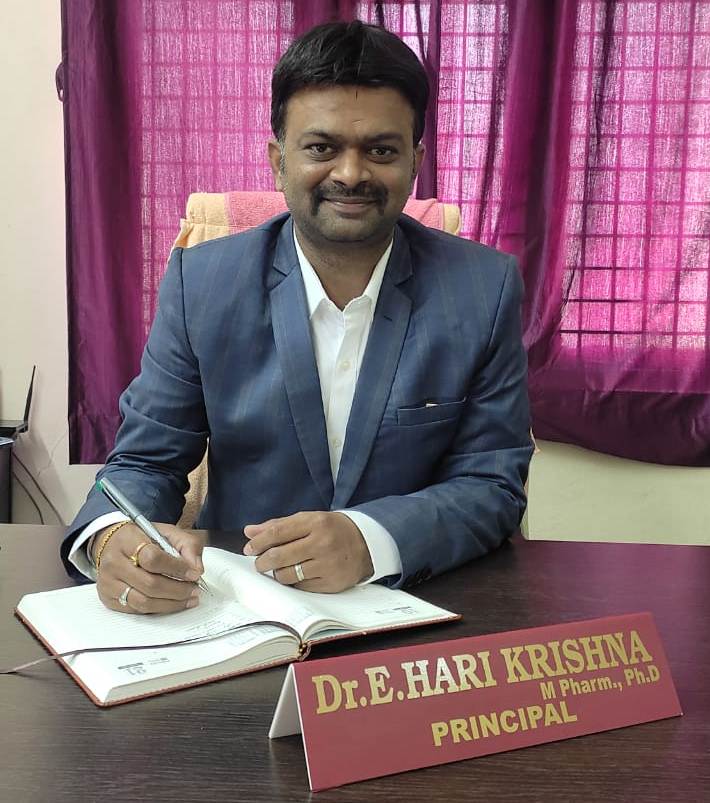 Dr E HARI KRISHNA earned his Doctorate from Jawaharlal Nehru Technological University (Hyderabad). He received Best Professor Award from the Viveka Group of Institution on Teachers day Celebrations. He Obtained his Masters in Pharmacy from Dr M.G.R Medical University (Chennai).
He is an active professional, and Life Member of various professional bodies like IPA, APTI, PCI and he is a distinguished personality in the academia with a vast experience of over 18 years dedicated completely to teaching, research and development and renowned administrative experience in last decade.
To his credits, he has published 30 Inter National & National publications in reputed Journals and presented 100 papers of Oral and Poster in several conferences including IPC.
His Research interests include Technology transfer in Directly compressible Dosage forms of Pharmaceutical substances and Recent trends in Novel Drug Delivery Systems
With enormous experience, he guided more than 50 graduates and 30 post graduates in successful completion of their projects and Present 2 PhD scholars are under his guidance. He is an expert reviewer and advisory board member for various reputed journals.